Let the Worshippers Arise Conference
Las Vegas, May 4 – 5, 2012
Hosted by Worship Steps, this conference/workshop will be filled with dance movement, technique, vocabulary, and at least 2 choreographed dances taught each day.
Conference teachers will be Dawn Pruszkowski, Dr Lyrica Joy Smith, Glenda Miller and Lisa Gamino.
See their bios below.


Tentative Schedule

Friday, May 4th:

10:00
Dawn - Welcome, introduction, warm-up dance "You Bring Me Joy"

10:30-12:00
Glenda – Modern dance warm-up/basic movement/choreographed dance piece

12:00-1:00
Lunch

1:00-2:30
Lyrica – Ballet and Jazz movement for Praise Dancers/ choreographed dance piece

2:30- 4:00
Dawn – Spontaneous movement for individuals and groups

4:00-5:00
All teachers – Prophetic dance

7:00
Lyrica – Evening program – Activated, Power-Filled Praise and Worship


Saturday, May 5th:

10:00
Welcome warm-dance party (led by Lyrica) this may end earlier and begin schedule earlier.

10:30-11:30
Glenda – Warfare using ethnic dance

11:30-12:45
Lyrica – "Dramance"

12:45-1:45
Lunch

1:45-3:00
Lisa – Awesome as an Army with Banners (flags/routine)

3:00-4:30
Dawn – how to choreograph /choreographed dance piece

4:30 – 5:00
All teachers – Impartation prayers over attendees

*Teacher and classes are subject to change without a notice.
Location
Dunamis Apostolic Resource Center
3844 Meadows Lane
Las Vegas, NV 89107


Registration
Please register here: www.worshipsteps.com/let_the_worshippers_arise_registration.htm

1 day participation is $15 per person
2 day participation is $25 per person

Every registered participant will receive a $5 voucher toward the purchase of DVD's, flags, books, dance garments and more.

Friday night 7 PM session - Activated Praise is free and open to all
Registration is limited to first 200 participants.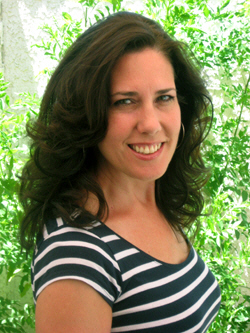 Dawn Pruszkowski is a professional dancer, teacher, and choreographer with a passion for God. She studied ballet, jazz, and tap in San Diego and New York with aspirations of performing on Broadway. In 1987, God gave her a new calling, "Use your dance to glorify Me." Having never heard of worship dance, Dawn relied on God to teach her how. Since then Dawn has founded several dance ministries, performing arts studio, and co-founded Las Vegas Liturgical Dance Network.
Dawn has choreographed and directed various dance and musical productions for churches, high schools, and colleges, produced 9 instructional worship dance videos and has authored the book Worship Steps - A Practical and Foundational Guide For Dance and Creative Arts Ministries. She has ministered in dance and has been a speaker at worship conferences throughout the United States, Africa, Caribbean, and Eastern Europe. Dawn is a requested speaker, choreographer, and dancer at church events, retreats, and conferences. www.worshipsteps.com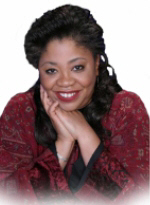 Lyrica Joy Smith, Th.D., holds a Bachelor's Degree in Biology Pre-Medicine, a Master's Degree in Biblical Studies and a Doctorate Degree in Theology with an emphasis in Judaic Studies. Dr.Lyrica is a church planter / apostle at heart and profession and oversees 31 churches on four continents. She is an author of three books and a radio host. Dr. Lyrica Joy has studied classical ballet, jazz, modern, tap, improvisation, many dance disciplines since the age of three. As a professional dancer, she has choreographed over 20 musicals, cantatas, televised music award shows and industrials. In the concentration of Jazz dance technique and performance, she has acquired the level of Dance Master Instructor. Her love of people and cultures has afforded the privilege to study several native cultural dances such as West African, Caribbean, Reggae, Flamenco, Salsa, Israeli and Middle Eastern. She is also proficient in the making and design of beautiful banners. www.drlyricajoy.com www.thejoystore.org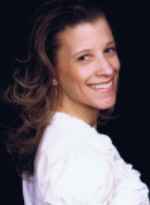 Glenda Miller has been worshipping the Lord in dance for nearly 12 years. She was born and technically trained in NJ, in ballet, modern, and West African dance. She is also the mother of 3 beautiful girls, ages 13, 4, and 1. Glenda's passion is to see those called to dance operating in excellence and power, ministering life and hope to the body of Christ and the world alike.